Already in the early days of personal computers, in 1981 (at the age of 9), I came into contact with computers for the first time. It was very fascinating to write my own programme with a few lines of text.
When I was 10, I got my first computer and got more and more involved with programming. I also wanted to know how everything worked inside the computer. My uncle was very supportive and provided me with information about computer basics. It quickly became clear that you can only get into the depths of hardware with assembler, so I took a course at the adult education centre when I was 12.
At 15, I then had access to an IBM PC. Since then, I have been intensively involved with PC architecture and even during my studies of technical computer science, I built PCs for friends, acquaintances and myself, because ready-made systems were usually not optimal or too expensive.
The enthusiasm from back then still lasts today and it is simply fun to discover new things and to find the optimum for every requirement.
We are committed to a customer-centric business philosophy and place great emphasis on understanding and meeting the needs and expectations of our customers.
Our customers are the cornerstone of our business and we strive to build long-term relationships based on trust.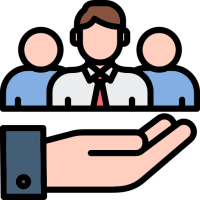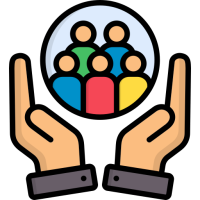 We are aware that our employees are the backbone of our company and make a major contribution to our success.
We have an atmosphere that values openness, respect and fairness. We place great value on cooperation and encourage personal initiative.
We offer flexible working models to meet the individual needs of our employees and to enable a good balance between work and private life.
Essential for us: Innovation
Creativity is very important to us! We are always on the lookout for fresh ideas and clever solutions for our customers.
To this end, we constantly scour trade journals, newsletters and manufacturers' websites for new products and technologies.
This keeps our finger on the pulse of time and enables us to offer innovative solutions.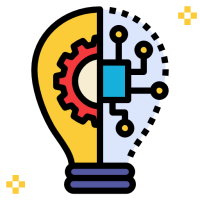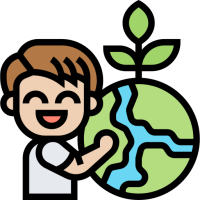 Sustainability is something we do for our children so that their lives remain worth living. That is why we also want to reduce our ecological footprint.
From saving energy to green electricity to CO2-neutral shipping. Planned obsolescence and a throwaway mentality are a thorn in our side. That's why we also focus on durability in our products.
You can find out more about environmental protection on the next page.
We are also committed to social causes and support organisations and projects that fight for a fairer and more environmentally friendly world.
We believe that we are stronger together as a society and can achieve more than in constant competition and as lone warriors.
That is why we support initiatives such as LobbyControl, campact or atmosfair, for example, which work for positive change.